When installing a new playground, there are a number of decisions to make. We recommend that you establish a budget first. Once you have your budget, consider the following factors:
What are your use zones and possible obstacles?
What safety surface type makes sense for your installation?
What are appropriate play events for your site?
What is your user age group?

2-5 years age group:
Early stage of physical development, interactive play
5-8 years age group:
More physical skills, unit should have good flow and balance
8-12 years age group:
Upper body strength, more challenging events
12 years and up age group:
Fitness center type events
Now that you have these answers, you are ready to design your unit! On this page, you will see some examples and ideas for your playground.
Soft Contained Playgrounds are the newest products out there. We believe that soft contained and equipment like this is the future. The containment prevents injury and climbing far more effectively than conventional playgrounds.
These playgrounds are also available in unique themes!
We supply a range of outdoor playgrounds that are great for church, daycare, community, school playgrounds, or a variety of applications.
Our slides are intended to last the lifetime of the playground. If you can't find a high-quality slide with us, it doesn't exist!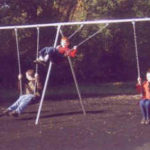 All swing sets come with galvanized steel pipes, self-lubricating hangers, 4/0 galvanized welded chain and cut proof seats.
You can also customize the height, seat type, chain type, number of seats (known as bays), or paint your swingset to match the rest of your playground!
Sun Shades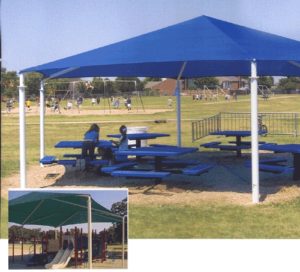 Add some welcome shade to your playground or recreation area with a sun shade!
Available in many styles, sizes, and colors, so please contact us to learn more.
These challenging fitness stations can motivate your community to stay healthy. Start small with a few stations or install a complete circuit.
Rock Climb Wall
For a fun and unique twist on the usual indoor space, try a rock climb wall.
If you're still not sure what best fits your needs or have any questions, let us simplify things and put your mind at ease with our 25+ years of experience. We will facilitate the entire process from start to finish with our one of a kind service. Click here to speak with us and get the answers you need.